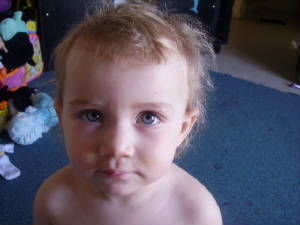 Apsen
Look at that sweet innocent face. She's a mommys girl all the way. Or at least she was til they took her.
Willow and her kitty Smokey
The next door neighbours children hung him from a tree, after torturing him for awhile. CAS was notified, nothing was done and no one came to the house. It is a proven fact children that torture animals turn out to either beat their spouse or become murderers.
Here they are Brooke waving at the camera
Would like to say that CAS says my house is always disgusting. Here it is with my parent visitor visiting that day. Looks rather neat for 4 children doesn't it?
Aspen
Here's my baby always thinks we are going out so she likes to wear her coat in the house.